Surf Yoga Retreats
On a Pure Surf Yoga Retreat, we not only take you surfing, and teach you some beautiful new yoga techniques; We aim to take you on a deeper journey
and help discover what truly motivates and inspires you.
In this modern age it is easy to find ourselves wound into a more masculine, striving and driving way of being. Salty Soul retreats aim to balance out our Yin and Yang natures. Especially in regard to how we approach challenging environments such as surfing.
Our Pure Surf Yoga retreats create an opportunity to step out of our over-stimulated modern life.  Relax and begin to re-balance your active 'yang'
masculine states with your more receptive, feminine 'yin' nature. Through the process of surfing and yoga we navigate all of these polarities.
Ultimately allowing you to find a healthy balance and receive fresh perspective and inspiration.
We invite you to tune into the elemental forces of nature, drop deeper into self-awareness and create some beautiful new connections along the way.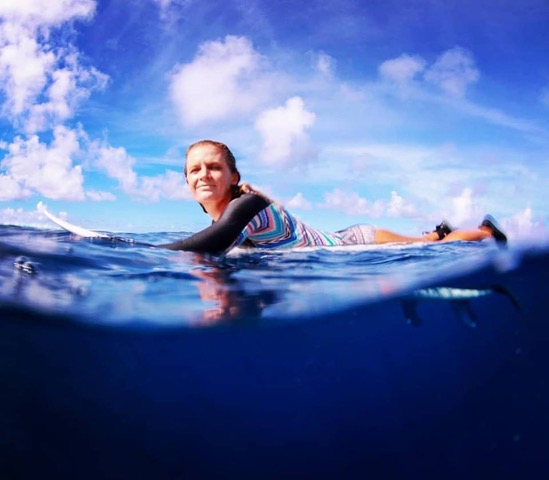 Surf | Yoga | Nourishment
During our Women's retreats you will be spending your days surfing, relaxing, and enjoying the like-minded company of others in Brooms head, Yamba and
the surrounding beaches; There is no better way to unwind from the daily draws of life.
And of course, no surf and yoga retreat would be complete without delicious, high vibrational food!
And of course, no surf and yoga retreat would be complete without delicious,
high vibrational food! On our catered retreats we share a nourishing, vegetarian, plant-based diet. As a result, our in-house chef will guide us to learn more about the key aspects of our meals.
We will share some awesome new recipes and hopefully inspire you to
develop some healthier eating practices for when you return home.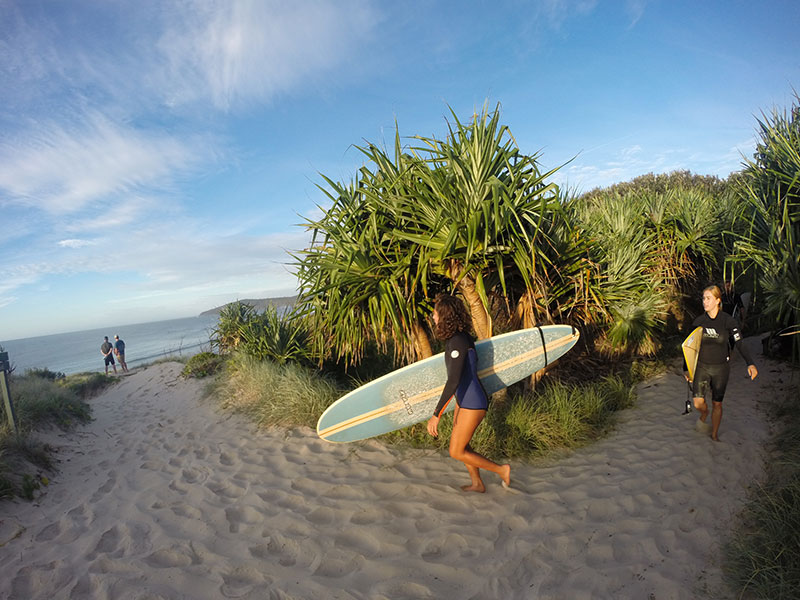 Yoga
In the yoga classes we will move between gentle morning flow sessions and the deep release of afternoon Yin Yoga.
Our sessions are tailored to work with the conditions, your individual needs and the group flow.
Surfing
Surfing is catered for beginner to intermediate surfers with expert coaching both in and out of the water. 
Surfing of course, keeps you fit and is super fun. However, it is also a great tool for learning more about ourselves, and how we respond to challenging situations.
Developing strength and flexibility is integrated into all our surf sessions through the practice of yoga.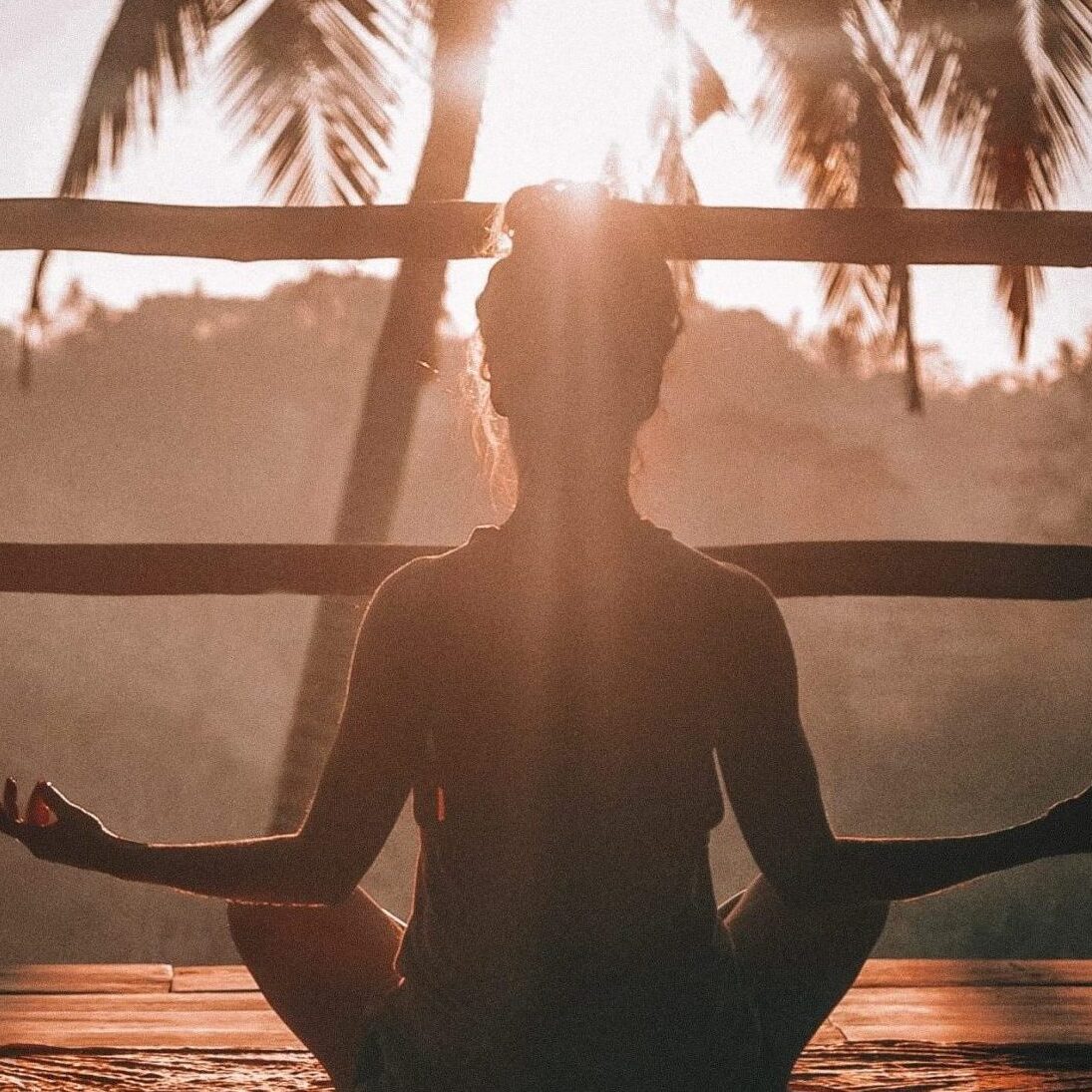 Wellness
Take time out to nurture yourself.
Tune in deeper with your souls desires. Enjoy Meditation and mindfulness practices with the elements.
Nourish yourself with healthy food. Connect with like-minded community.
The perfect medicine for a salty soul.
Program
Salty Soul Surf & Yoga retreats are all about moving in synchronicity with the elements. Tuning into the tide, wind and ocean conditions. Expect to wake with the sunrise, starting the morning with beach yoga, assessing the conditions and drawing inspiration for the day.
Get ready to soak up the energy and healing sounds of nature. We will wake up each morning at dawn at Higher Ground Retreat and travel down to Brooms head in the heart of Yuragir national park. Enjoying sunrise yoga, surfing, beach time, delicious breakfast and lunch cooked fresh on site at our own beachside yoga venue. We will then head back to the forest where we will unwind from the days activities with massage and Yin Yoga in the Higher Ground Garden Studio.
Example of a daily program on
Pure Surf Yoga Retreat:
(for full details and to discuss personalised options feel free to contact us directly)
7am: Sunrise Beach Yoga
7.30: Morning Surf Lesson
9.30: High Vibe Smoothies 
10-12: Gentle Flow Yoga @ Ocean Front Studio
12noon: Lunch
1-4pm: Rest
4pm: Afternoon Restorative Yin Class
6pm: Dinner
7pm: Evening Discussion 
8pm: Bedtime Yoga Nidra (Meditation)
NB: One Day Surf Yoga Retreat:
Follows a similar program without the massages, finishing at 5.30pm after Yin Yoga Sound Healing. Please contact us for more details.
Accomodation
We will be staying in belle tents at Higher Ground Retreat, an off-grid, 'sustainable living' project around 30 mins drive from both Yamba and Brooms
Head. We have food forest systems, a tea tree waterhole for swimming and a native American Tipi to gather around the fire and meditate in the elements.
Access is nearby to the outdoor hot showers, garden yoga studio and rustic camp kitchen. We have three 2-3 bed beautifully styled Belle tents available,
in their own private corner of this gorgeous property, that is 'glamping' at its best.
This is your opportunity to experience the Australian bush and really get away from it all. We invite you to experience the benefits of a off-grid lifestyle and the healing power of nature.